Stellar Price Analysis: XLM Manages to Stay Above $0.040 Despite the Downtrend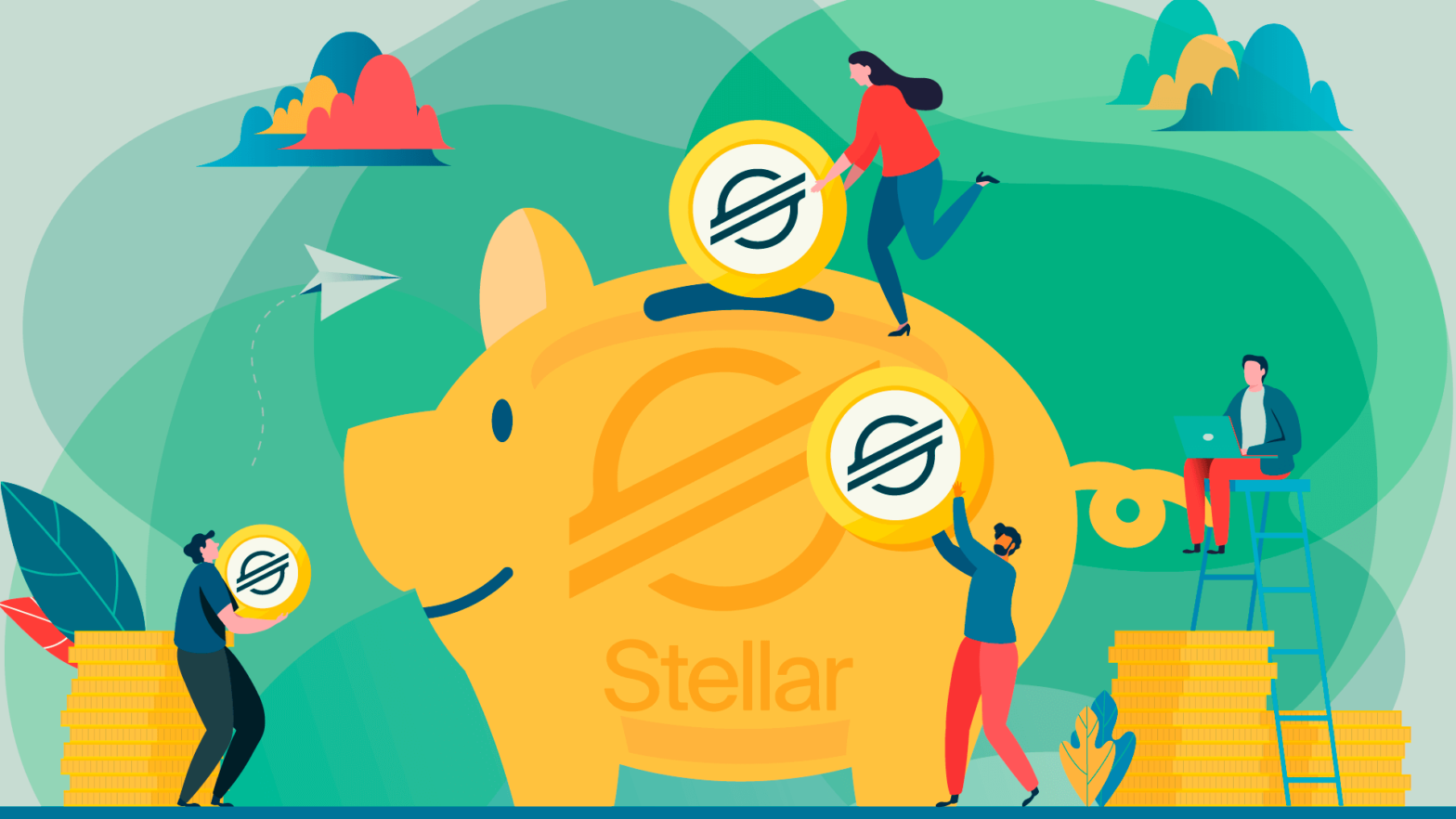 The first quarter of 2020 is in its last week, and the indications aren't positive. The currencies of the market are entirely regressive, including the top trending coins like Bitcoin, Ethereum, Ripple, Litecoin. The price crash started a month ago or took place during mid-February.
Stellar currency started the year with high anticipations and likewise gave good results. In almost 45 days, the coin was able to breach the 90-days high. Well, the period past the event was quite disappointing and is continued till now. The traders interested in XLM coin are recommended to hold their investment for some time and to wait for substantial growth.
XLM/USD Price Chart: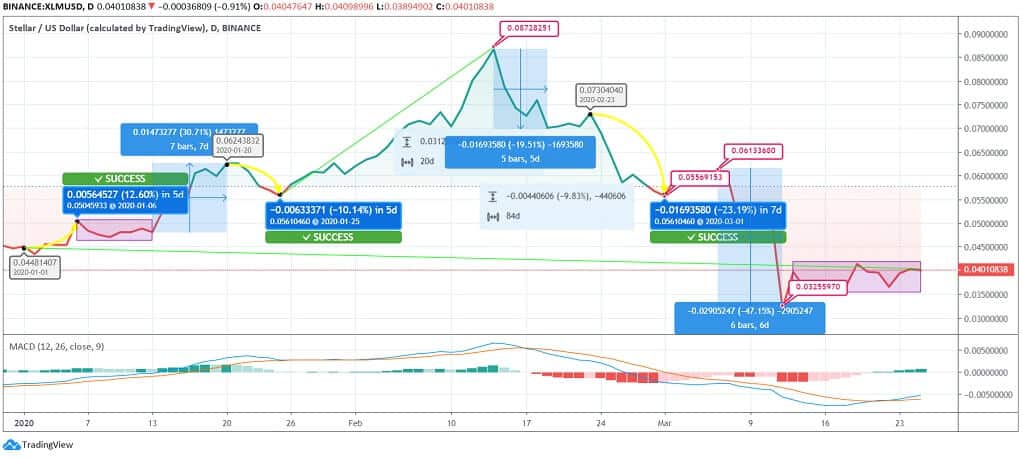 Stellar price was spotted at $0.0448 during the opening of 2020. From this price, the currency exhibited improvement and the next 4 days, i.e., January 06, the price breached to $0.0504 price level and continue its moderate movement till January 13, 2020. After that, the XLM reflected upside momentum, and on January 20, the price was at $0.0624.
With a slight plunge at $0.0561 on January 25, the currency was spotted rallying above the previous the 90-days high and set the fresh at $0.0872. From this high, the currency started a downside correction and fell to $0.0702 on February 19. The fall continued in the next 9 days; the XLM price reached $0.0556.
The opening of March brought slight recovery in the price of Stellar Lumens that spiked hope among the traders. On March 08, the currency was trading at $0.0613, but later, it marked a steep fall, and the price reached $0.0325. Later, the currency has recovered and spotted around $0.0400. The coin is locked around the same and is currently trading at $0.0401. As per the MACD indicator, the MACD line overlapped the signal line recently, and hence there is a possibility of price recovery. The histogram is above the zero-level line and creating a bullish divergence.
Stellar is currently trading near to the immediate resistance level at $0.0408. The same might get breached in the upcoming hours. If the upsurge continued, then the chances of breaching the next resistance level at $0.0414 could also be possible.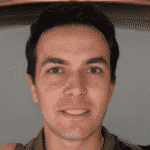 Homer Campbell is a cryptocurrency expert, trader and journalist with an extensive experience of covering everything related to the Crypto. He's particularly interested in regulatory trends around the globe related to the XLM News.